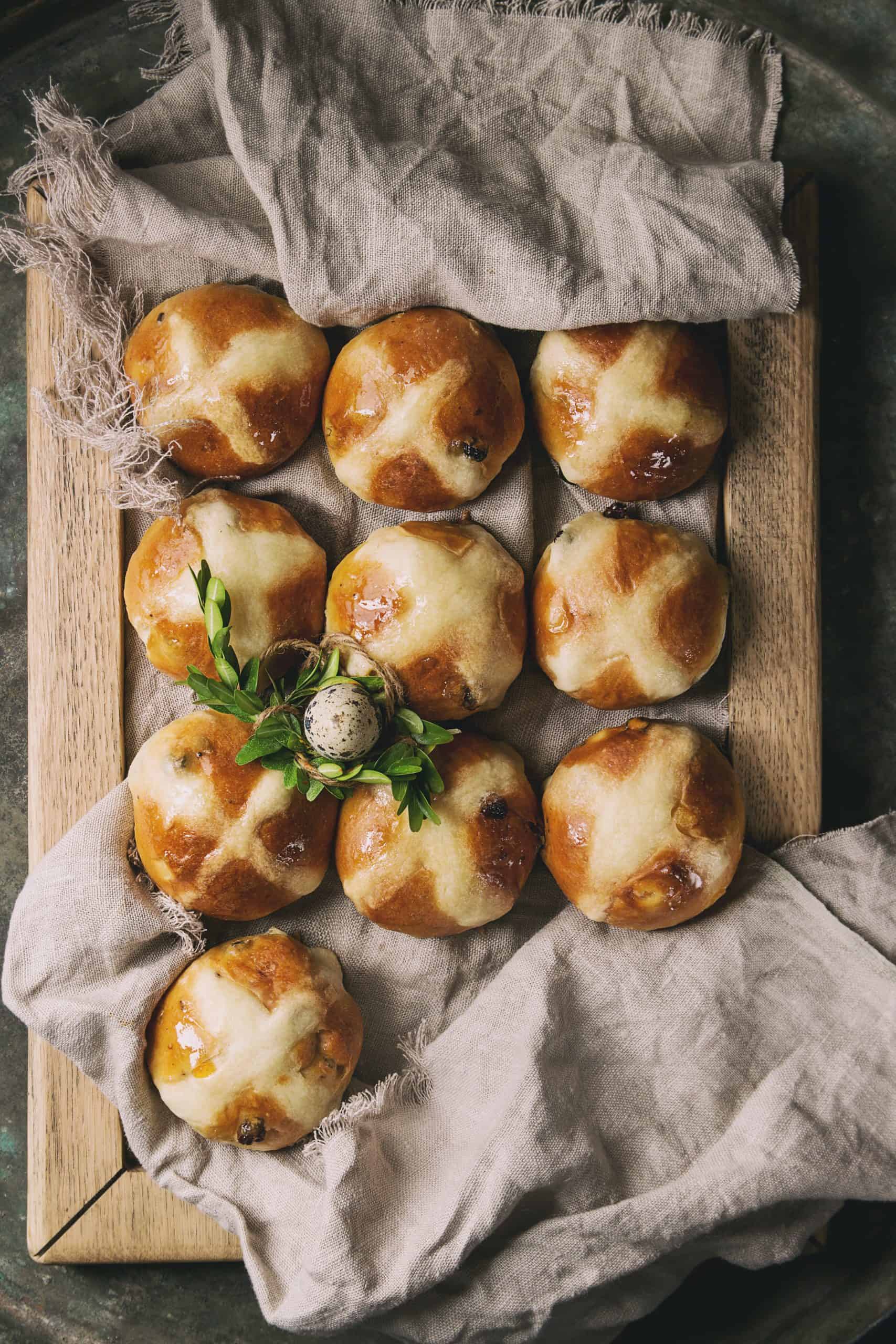 Gluten-Free Hot Cross Buns
Gluten free? Don't feel deprived this Easter
Feed a crowd this Easter with Mim's recipe for gluten-free hot cross buns. They can be made dairy-free in addition to gluten free.
Ingredients 12 buns
350g plain gluten-free flour (from health food shop or supermarket)
1 tbs guar or xanthan gum (as above)
2 tsp mixed spice
50g demerara or brown sugar
1 sachet dried yeast
150g organic dried currants, blueberries, cranberries (or a mixture)
1 organic egg
275ml warm milk (soy, cow, almond milk okay)
50g butter, melted
Method
Mix together all of the dried ingredients. Add the egg, melted butter and gradually add the milk. Mix until the dough is smooth, but it will still
be very sticky.
Tip out onto an oiled/buttered work surface and, using well-oiled hands, shape into about 12 buns. Place buns well apart on an oiled baking tray.
Cover the lot with wax wrap or tea towel and leave to rise in warm spot until doubled in size, roughly one hour.
To make the crosses, mix a soft paste using a couple of tablespoons of gluten free flour, a tablespoon of oil, and water. Put into a piping bag with
a plain tube and pipe a cross onto each bun.
Bake at 200ºC for about 25 minutes until golden and cooked.
Enjoy this Easter.