Mim Beim
Mim Beim is an experienced naturopath, medical herbalist and breathing coach. She helps people with a range of issues including anxiety, bowel, skin and hormonal problems, pre-diabetes, sleep apnoea and snoring, as well as helping to improve energy levels, losing weight and skin health.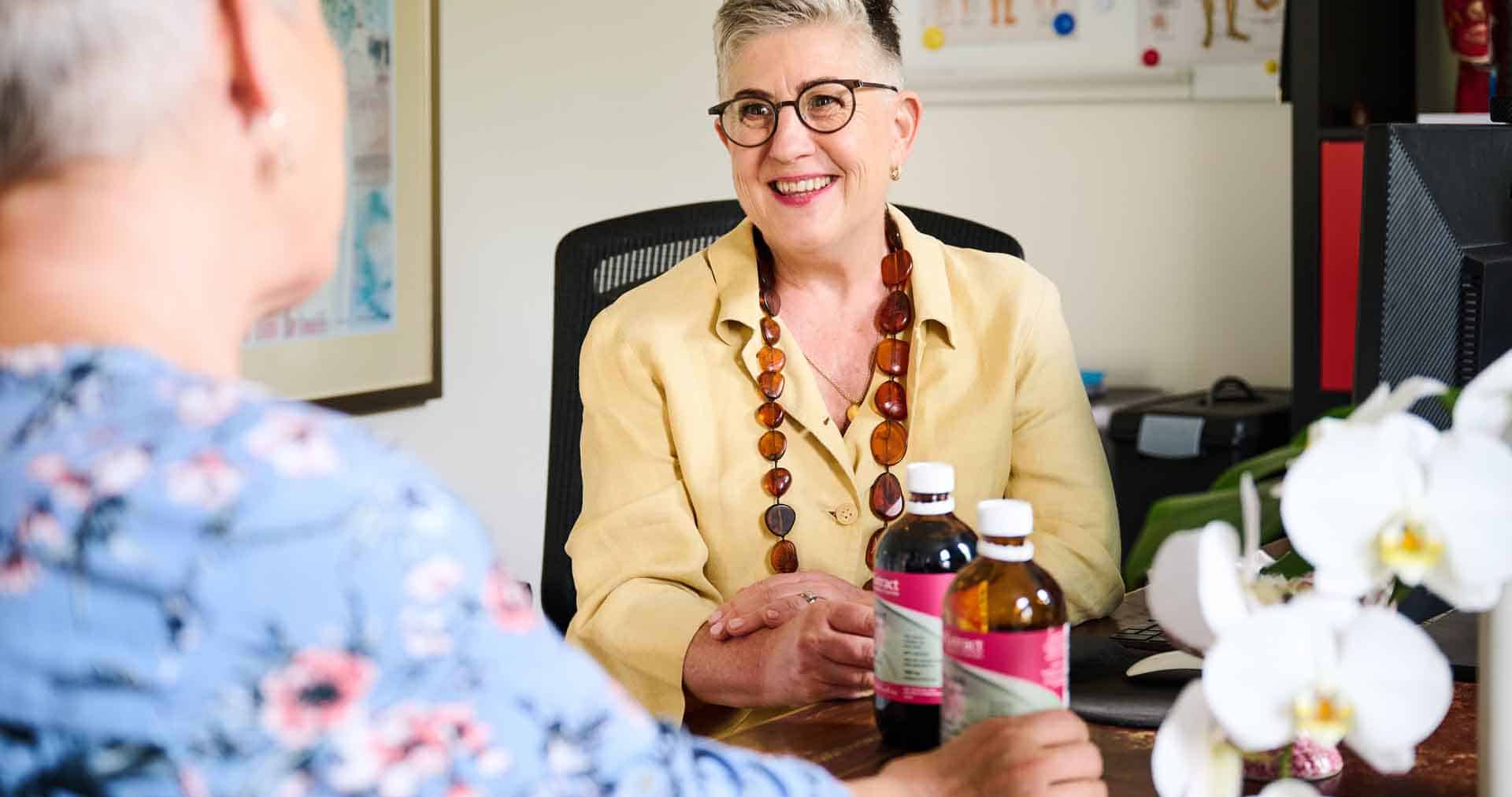 Food is Medicine
Naturopathy
Mim Beim has practised naturopathy for 35 years. Her breadth of knowledge and experience was recognised in 2017 when she was honoured with the coveted 'Bioceuticals Excellence in Practice' award. Also in 2017 Mim was awarded a fellowship to the NHAA Naturopaths and Herbalists Association of Australia, the oldest association of its kind in Australia.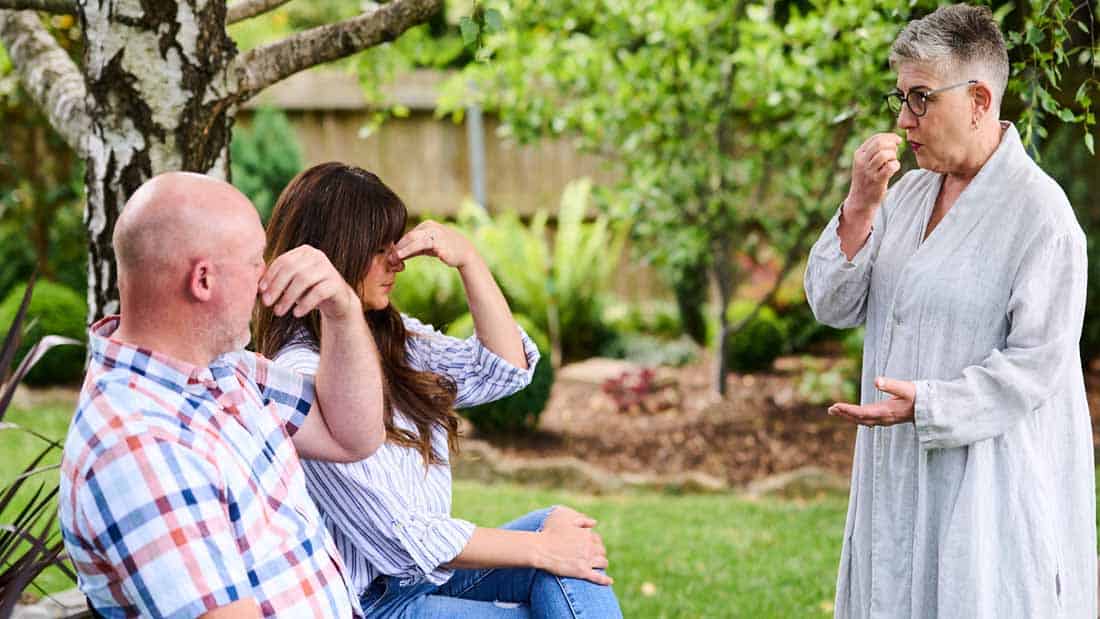 We all take breathing for granted, but if you don't breathe well, you cannot be well. In Mim's courses you will learn to recalibrate and re-establish functional breathing patterns and break old habits.

Overcome conditions including anxiety, sleep apnoea, snoring, asthma, reflux, poor sleep, mouth breathing, teeth grinding and improve your concentration, energy and fitness.

Naturopath and Medical Herbalist, Mim Beim has created 6 therapeutic blends using herbs chosen from the Ayurvedic, Traditional Chinese and Western herbal materia medica.
Organically sourced herbs
Australian grown whenever possible
Biodegradable pyramid teabag
When I was waiting for my presentation at the conference, my heart was jumping out of my chest. I started practising the breathing technique you suggested and magically I was able to calm myself in a matter of minutes.
Thanks for a fantastic course, I am really feeling the benefits of the breathing exercises - great stuff.
I attended the March 2020 Buteyko training in Sydney. I really enjoyed the experience and found both instructors, Mim Beim and Patrick Mckeown, to be exceptional. Both are wonderful teachers. I felt the material was presented clearly, and by the end of the course I felt ready to work with clients.
Thank you from the bottom of our hearts for recommending the changes to Noah's diet and for giving us the support of the ENT powder. He is a different little boy and we are so thankful he is now able to participate in sports.
I am 6.5 months pregnant!! We have a baby girl arriving in early November. Without all your help, I really don't think I could have fallen pregnant so easily! My gut has been really good. Thank you, due to your guidance and advice, I can't express how much you assisted me to get my life & health back on track.
Thank you Mim for showing me the way to better health with the Buteyko method.I now sleep better and feel wonderful. Thank you from the bottom of my heart for sharing your knowledge and putting me on the path to good health and enjoyment of life.
Empathic and effective Mim is the first health practitioner who ever fully "saw" me. She always takes the time to understand the full picture and to provide caring, empathic and effective advice. After seeing Mim, I always feel motivated and inspired to improve my health.
Thank you to my precious Buteyko teacher, Mim Beim who started me on the wonderfully succinct and speedy path to getting off asthma medication and improving my physical and emotional health and well-being to levels I never thought possible. My health has just gotten better and better. Such a worthwhile practice and I am forever grateful