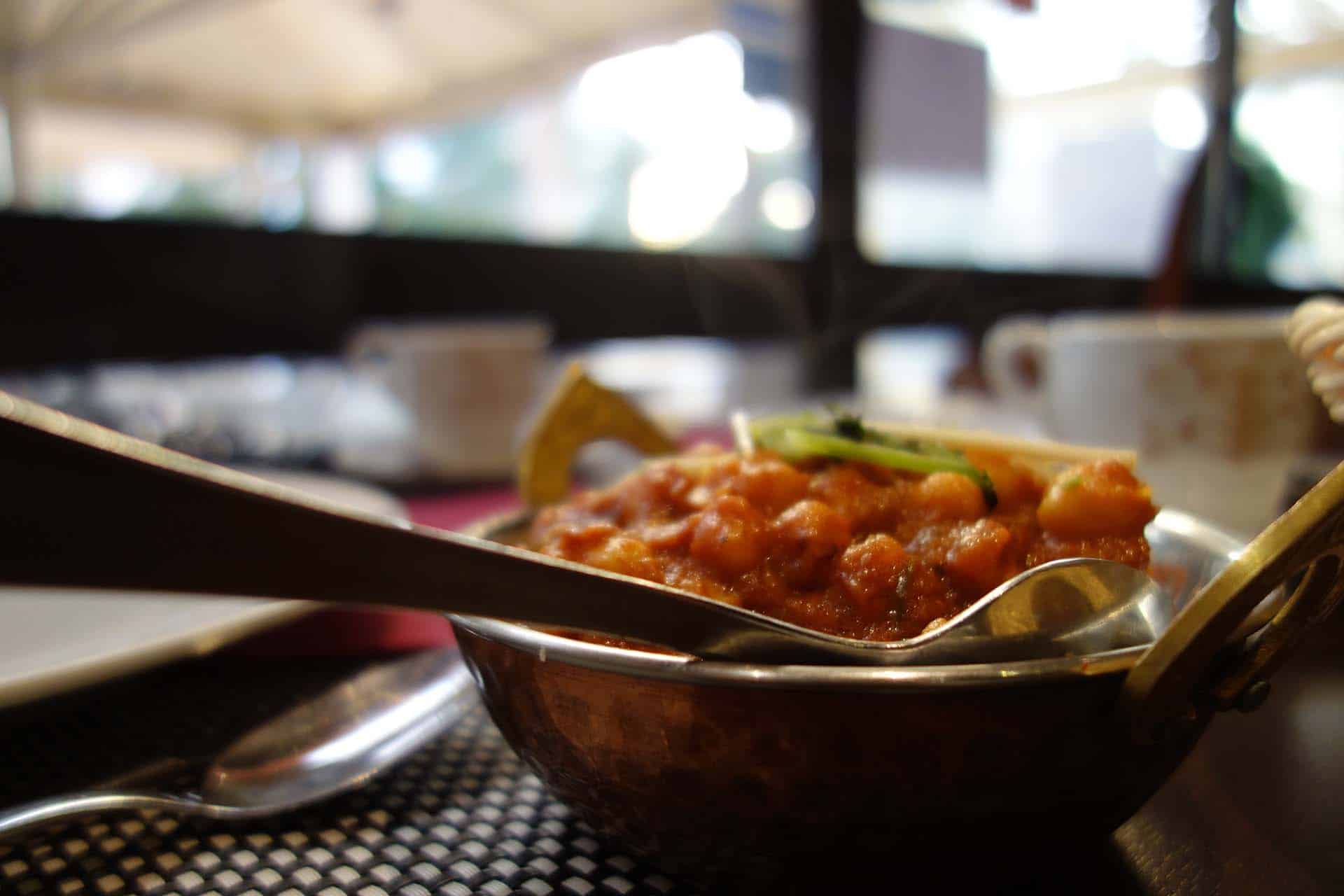 Chickpea Curry
Plant based eating is big news.  Even if you don't go the whole hog, (sorry) and convert to veganism,  there are many benefits of increasing plant based foods especially legumes like chickpeas. 
Chickpeas, also known as garbanzo beans, have been eaten since ancient Egypt times.
The main ingredient of middle eastern dip hummus, chickpeas are also a fine base for stews or curries, like this one.
Chickpeas are high in fibre, low in fat, have a low glycaemic index, and are a good source of protein. This impressive list surely qualifies chickpeas as a superfood! 
Studies
have shown chickpeas improve gut health and may reduce the risk of Type 2 diabetes, obesity, and some cancers.
Serves 4
Ingredients
1 tablespoon olive oil
1 onion, finely diced
1 eggplant, diced
2 X 400g cans chickpeas, drained & rinsed
400g can Italian tomatoes
100g okra, trimmed and chopped in half
150g green beans, topped and tailed, chopped in half
500g sweet potato, diced
4 tablespoons Rogan Josh curry paste
3 cups hot water
2 cups firm tofu, diced
1 cup coriander, finely chopped
Method
Heat a large, heavy-based saucepan over medium heat, add oil, onion and eggplant. Cook for about 2 minutes or until the onion is translucent and eggplant has absorbed the oil.
Add chickpeas, tomatoes, okra, green beans, sweet potato and curry paste.
Cook for another 2 minutes, stirring frequently.
Add water and bring to the boil.  Reduce heat and simmer gently for 20 minutes or until vegetables are cooked.
Stir through tofu and coriander and season to taste.
Cook for another 5 minutes.
Serve on a bed of steamed Basmati rice.
Recipe from "Feelgood Food", ABC Books Mim Beim & Gul McCarty